An appeal provides you with the opportunity to challenge your conviction, sentence, or other erroneous ruling from your case. You might want to pursue an appeal if, for example:
there was insufficient evidence to support your conviction;
the prosecutor committed misconduct during the course of your trial;
your lawyer provided ineffective assistance;
you were denied any of your constitutional trial rights;
the law that you were convicted of violating is unconstitutional; or
the judge made mistakes in admitting evidence or instructing the jury.
In some cases, even if you entered a guilty plea, you may still be able to appeal. Attorney Menken will sit down with you and review your case carefully to determine whether there are grounds for relief.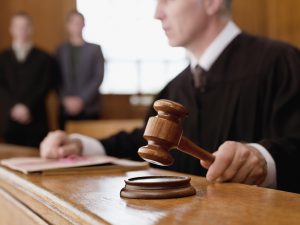 Pursuing an appeal can be extraordinarily challenging for many reasons. It is a lengthy process. It can span several months or even years.  For many people, it is quite hard to go so long between events in a case. In addition, there are strict deadlines and procedural requirements. Missing one of these requirements can be a serious problem – perhaps fatal to the case. Accordingly, it is critical that you have a lawyer you can trust to keep the case on track and keep you informed. Attorney Menken possesses a familiarity with the process and the rules that is unique to appellate practitioners. With Attorney Menken on your side, you can be confident that your lawyer is working assiduously in furtherance of the cause.
Attorney Menken's appellate skills can sometimes be helpful at the trial level as well. For example, your lawyer might want to file an important legal motion that could benefit from the sort of sophisticated analysis that an appellate practitioner can provide. The trial lawyer might hire Ms. Menken to litigate the motion. See Services For Attorneys.